Our Doctors
Jeffrey P. Taylor, DPM, FACFAS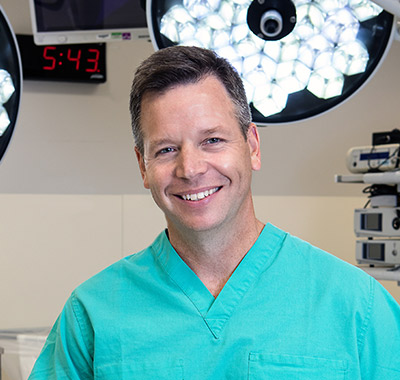 Jeffrey P. Taylor, DPM, FACFAS
Dr. Jeffrey Taylor was born and raised in Chicago, IL. He received his undergraduate degree in Biology from Cornell University in New York, where he played football for four years. His athletic experience at Cornell sparked an interest in sports medicine, which led to his decision to pursue a career in Podiatric Medicine. He returned to Chicago to receive his Doctorate of Podiatric Medicine degree from William M. Scholl College of Podiatric Medicine in Chicago, IL. During podiatric medical school, Dr. Taylor served as a class officer, received an academic scholarship, was elected a member of "Who's Who in American Education," and graduated Cum Laude.
Dr. Taylor was first introduced to North Texas during a month long externship at John Peter Smith Hospital in Fort Worth, TX as a fourth-year medical student. He fell in love with the residency program and North Texas, and obtained his postgraduate training from the well-known teaching hospital. At John Peter Smith Hospital, Dr. Taylor received advanced training in foot and ankle trauma, reconstruction, pediatrics, and diabetic limb salvage. He served as Chief Resident of the Podiatric Surgical Service during his final year of residency.
Dr. Taylor's education and training laid the foundation for his private practice at North Texas Podiatry Associates. He performs a great variety of both elective and non-elective foot and ankle surgery and reconstruction. He has special interests and extensive experience in pediatric deformities, sports medicine, joint replacement, external fixation, and diabetic Charcot neuropathic reconstruction. He is double board certified by the American Board of Podiatric Surgery in foot and ankle surgery and advanced reconstruction, and he is a Fellow of the American College of Foot and Ankle Surgeons. He lectures, teaches, and consults nationally on new and innovative techniques and modalities to achieve better surgical outcomes for his patients. He has served as a board member, committee member, and surgical proctor at 3 hospitals in North Texas as a medical staff member.
Dr. Taylor lives in Keller, TX with his wife and three children. He is very active in his community participating in educational, athletic, and social programs aimed at children living in North Texas. He enjoys playing his acoustic guitar and spending time with his wife and kids. Dr. Taylor accepts most insurance plans and is now available for immediate consultation.
Brandt L. Davis, DPM, AACFAS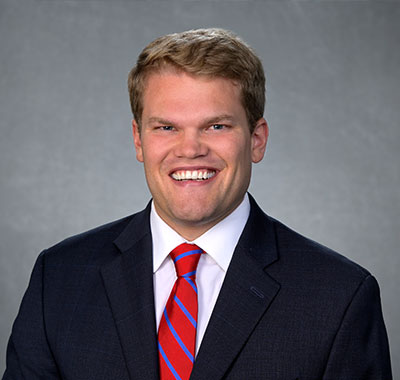 Brandt L. Davis, DPM, AACFAS
Dr. Brandt Davis is an Associate of the American College of Foot and Ankle Surgeons (AACFAS) and the American Podiatric Medical Association (APMA). He specializes in both conservative and surgical treatment of various foot and ankle conditions, with specialty interests in joint replacement and arthritic conditions, joint arthroscopy, bunion treatment, and diabetic care.
Dr. Davis completed his residency at the University of Pennsylvania in Philadelphia, PA, receiving training in reconstructive surgery, sports medicine, and limb salvage. He also completed rotations in vascular surgery, general surgery, and outpatient plastic surgery as an adjunct to his training. He served as Chief Resident in his final year.
Dr. Davis earned his medical degree from Barry School of Podiatric Medicine in Miami, FL. He graduated in the top five in his class, earning honors in the Pi Delta Society. He received his undergraduate degree from the University of North Carolina at Chapel Hill. While at UNC, he participated in multiple medical mission trips to Nicaragua where he developed an interest in podiatric medicine.
A native of Pinehurst, North Carolina, Dr. Davis is excited to become a Texan and enjoy the Dallas-Fort Worth area. In his free time, Dr. Davis is an avid sports fan and enjoys running, traveling, and photography.